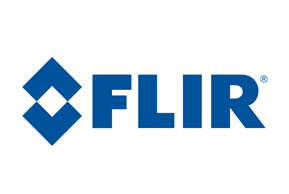 Immix Partner:  FLIR
Immix is pleased to be a partner to FLIR, a prominent industry leader who designs, develops, manufactures, markets and distributes technologies that enhance perception and awareness. This innovative company prides itself on developing leading solutions for thermal imaging systems, visible- light imaging systems, locator systems, measurement and diagnostic systems, as well as advanced detection systems.
The Immix CC/CS platform is integrated with the FLIR video system, offering multiple cloud features that are continuously updated. The integration currently supports live, multiview, relays, alarms, attached footage, post-alarm recording, and ecare.
For more detailed information about Immix CC and Immix CS integration with FLIR please visit our FLIR Support Page.
To learn more about partnering with Immix and integrating with the Immix CC: PSIM for the Enterprise and Immix CS: Video Automation for Central Stations platforms, please visit our Become a Partner page.