Immix Professional Services
The Immix team is committed to providing the highest quality services to our customers. Our success is dependent upon your success and, with that in mind, our staff is highly invested in your success. As such, we offer several professional services to help you achieve your goals in all aspects of your business.
Commited to Highest Level of Customer Service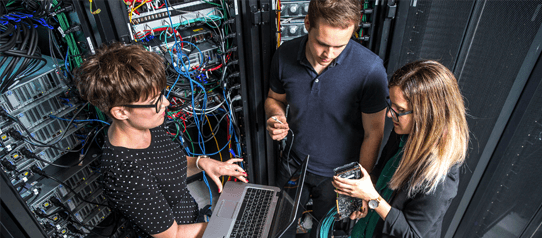 Customizing your system is as simple as defining the requirements and specifications and turning the work over to us. Our experienced solutions engineers have completed hundreds of various server builds, from simple, single-server builds to multi-tiered server deployments. Updates are communicated throughout the project to help ensure the final product is delivered on time with the desired functionality.
We offer an array of training services, including introductory online Immix training through Mindflash, complete Immix Certified Professional training (designed to provide an advanced level of training for Immix System Administrators), sales training (on-site or remote), operational consultations (on-site) as well as a range of additional technical training services.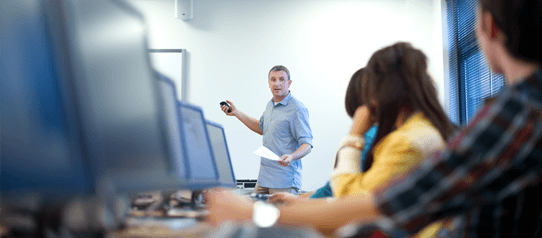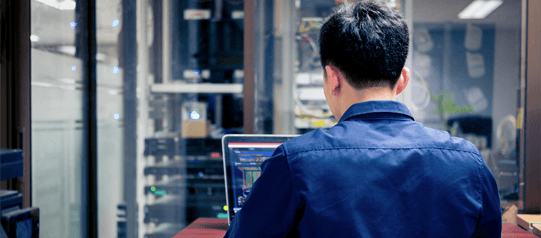 Post Fulfillment Services
Once a customer has moved beyond fulfillment and into our global support systems, there may still arise the need for services that fall outside our standard server and system maintenance agreement that we are happy to provide. Examples of such services include advanced integration deployments and/or configuration and post fulfillment SSL applications.
Immix has a team of resident SQL experts on staff ready to help you with any and all of your custom SQL server needs. These can include custom SQL queries and executions, SQL replication and database maintenance.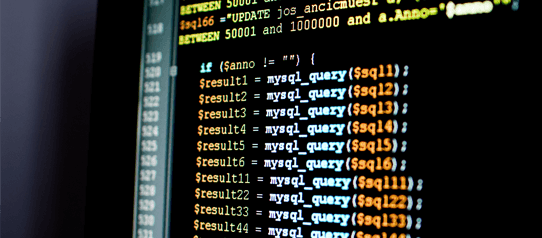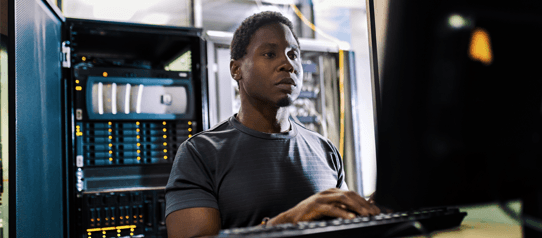 General Technical Services
In addition to the professional services listed above, we also offer a range of general technical services that includes but is not limited to:
Advanced Integration Deployments

Device Connection & Setup over customer VPN

Customer Infrastructure Troubleshooting

Custom Report Queries

Pre-sales integration and connection testing

Generic Testing
System Performance Audits
Want to stay ahead of potential performance issues? Sign up for our System Performance Audits. Choose a monthly or quarterly audit and one of our systems engineers will review your Immix servers for common server and SQL issues that could negatively impact system performance.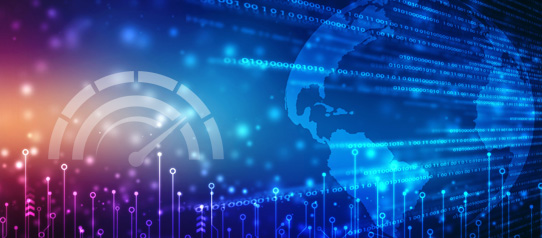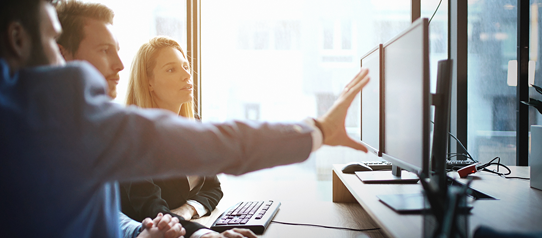 Operational Consultations
Our knowledge goes beyond technical. Sign up for our Operational Consultations. Let us evaluate your behind-the-scenes operational structure, people, processes, and procedures and provide insight into your day-to-day challenges. Using our combined 100+ years of industry experience, we can offer recommendations on various markets and service offerings, utilizing Immix to achieve your business goals.
CONTACT YOUR ACCOUNT MANAGER TODAY TO LEARN MORE ABOUT HOW WE CAN HELP YOUR TEAM REACH THEIR GOALS.