Immix is pleased to announce the integration of Uniview's NVR and IP Cameras for the Immix CS/GF platforms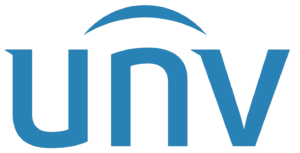 With 16 years of unlimited exploration, Uniview evolves from video technology to AIoT, taking Big data, Cloud and IoT technology as the core: the video technology product lines include IP cameras, NVR, Encoder, Decoder, Storage, Client Software and app, the AIoT ranges from display, intelligent access control to smart office and smart home. Uniview is committed to create values through innovation. They take R&D as the foundation of every success it made and spares no effort in its continuous development. With a pragmatic attitude and continuous innovation, from 2011 to 2021, Uniview achieved 20 times in revenue growth.
The integration includes the following features:
GetConfig
Live View
Playback
Multiview
PTZ
Audio Receive
Audio Transmit
Relays
Alarms
Attached Alarm Images
Post-Alarm Recording
Ecare
For more details, please review the Uniview support page on the Immix support portal and for more information on Uniview, visit their website.