Immix is pleased to announce the integration of Arcules for the Immix CS/GF platforms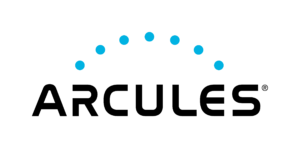 Arcules is the intuitive, cloud-based video management platform that unifies and makes sense of the data from your surveillance system for security and beyond. Focused on creating a simple plug-and-play experience where the set-up takes a mere matter of minutes, Arcules shares Immix's device-agnostic philosophy. 
Arcules is rapidly growing and baking even more security, simplicity, and flexibility goodness into their solution than ever before. They see their cloud platform as being not just the future of security video, but really an all-inclusive analytics tool that offers you meaningful operational insights using the data from your cameras, sensors, door controllers, and various business devices.
Both Immix and Arcules agree: Security is an important investment, but you shouldn't have to buy into a whole new system of hardware and hire a specialist just to use it.
"Immix is very pleased to announce this partnership with Arcules.  Our company is very focused on giving our customers a choice in the types of systems they want to monitor and services they want to deliver. Cloud-based solutions are quite in-demand and the Arcules platform delivers a robust, centralized video surveillance solution that allows Immix users yet another choice in providing managed video services and driving new business initiatives.  We look forward to working with the Arcules team to bring new opportunities to the market."

– Chris Brown, Immix CEO
The integration includes the following features:
GetConfig
Live View
Playback
Alarms
Post-Alarm Recording
For more details, please review the Arcules support page on the Immix support portal and for more information on Arcules, visit their website.