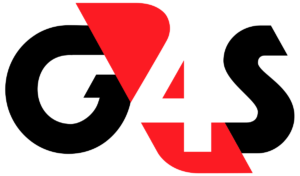 G4S Technology made the strategic decision in 2008 to develop a centralized service hub, the Technology Service Centre (TSC), to augment their traditional security services with a suite of high value interactive monitoring services. To realize this goal the TSC needed a software platform to monitor a heterogeneous set of access control, video, audio, and traditional intrusion equipment located across the US in support of their customers.
G4S US identified the UL listed Immix platform as the most stable, secure, and robust platform to address their customers' issues, while remaining vendor independent.
Securitas Belgium and Netherlands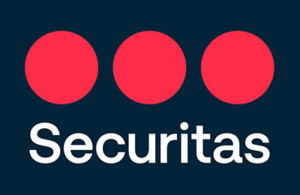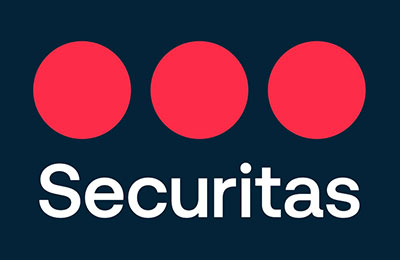 Securitas management in both Belgium and Netherlands jointly identified several opportunities to enhance their video services within their alarm receiving centers. Given the close proximity and similarities between the two distinct operations, it was decided that any new system to manage their event driven video provision should work for both stations independently yet allow each station to act as a complete backup for each other.
Immix enabled Securitas to take on the remote guarding contracts from various existing installed systems without requiring any additional systems or operator training. The services have grown by over 1000% in four years without the need for a major investment in additional hardware or new operational staff.
Remote Video Response (RVR Chubb)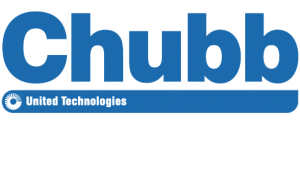 Remote Video Response (RVR) had identified that their customers were buying video systems at the "best available price" rather than being loyal to one manufacturer. This presented RVR with a challenge when offering remote video monitoring. How could they consistently support a growing range of different video devices, expand their suite of monitoring services and accomplish this without a major capital outlay?
After extensive research looking for a software platform to monitor both current and future systems, Immix was selected as the logical choice to meet the challenges faced by RVR. Immix integrates many disparate CCTV systems into one easy to use graphical user interface. Immix is the market leader in remote video monitoring software with an unparalleled integration library. Devices are integrated using a standard methodology, this normalizes response in the monitoring center regardless of the devices in the field. It allows for the quick development of new device integrations as customer demands change. It also centralizes IT resources, reducing the capital outlay to implement a large numbers of technology specific servers that would normally be required to support standalone VMS systems.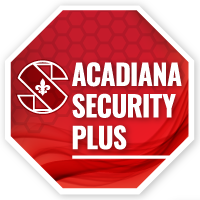 Acadiana Security Plus (ASP), based in Lafayette, LA, is a long-standing traditional alarm installer with their own central monitoring station. ASP is far and away the market leader in the six-parish region known as Acadiana; however, the company's primary focus had always been the residential alarm market with small to mid-size businesses following that, but never reaching the level of success the company enjoyed in the residential space.
Most companies of this stature would be content enough to rest on their laurels and continue the same level of success through the same business model, but Acadiana Security Plus had other ideas and loftier goals.
National Video Monitoring Corporation


Established in 2007, National Video Monitoring (NVMC) is one the largest and oldest focused-providers of live video monitoring in the United States. The company provides both a direct sale and installation offering, as well as a channel partner program across the U.S. In 2017 alone NVMC issued more than 5,000 police reports, saving customers an estimated $20,000,000 in potential losses.
Those successes aside, the company has long struggled with the same primary issue that plagues all video monitoring providers, excessive nuisance or unwanted video alarms. Nuisance alarms typically come in two different forms: false alarms triggered by camera technology that mistakenly detects animals, weather, insects, trees, flags, shadows and a myriad of other object movements, or false-positive alarms that detect human or vehicle activity on site, when in fact that activity is actually authorized and thus, should not be something the monitoring center should receive or have to process.
Allstate Security Industries, Inc.

Allstate Security Industries, Inc. is the largest and the oldest locally owned life safety and security company serving citizens in Amarillo and the Texas panhandle and well beyond for over 92 years.  Listed to install, service, monitor and issue U.L. Certificates for both burglary and fire alarm systems Allstate also has recently embarked on a new business endeavor to provide remote video monitoring and remote guarding services to clients.
The challenge that Allstate faced in entering this competitive space was how to effectively manage video signal traffic, known to cause much more frequent false and nuisance alarms, without disrupting the quality of service the company has always prided itself in providing to traditional monitoring customers.  In the past, the company would often have to turn down large video monitoring projects for one reason or another.  One of the most common barriers Allstate often faced was that the sites typically did not have sophisticated enough video equipment (i.e., advanced analytics) to adequately manage signal traffic (i.e., reduce false alarms) while, at the same time, not missing a potential threat.
What They're Saying About Immix
Immix is Securitas' global technology partner for our Remote Guarding services and as we expand our offerings in the US market, in line with customer requests, we have looked to them to provide a managed services platform for our corporate customers. These latest developments allow us to provide additional technology and manpower solutions to the Protective Services industry. By combining this technology with the expertise of our Protective Services team we can now offer an end-to-end service that is more flexible and cost effective than ever before.
Securitas USA
Greg Abbott, Vice President, Marketing and Training
---
Once Immix was installed, we were able to standardize on a single process which brought excellent efficiency savings. We were then able to grow our remote monitoring services by taking on many different types of connections and providing different levels of service for our customers.
Regardless of the product technology, the operator view is always the same. Everything the operator can see, and every action he takes, can be recorded and audited at a later date in line with police requirements. It also enables us to monitor system performance and manage staff levels accordingly.
The partnership with Immix has enabled us to provide our customers with a very friendly, slick looking web interface and allowed us to protect our customer assets without requiring their investment in a homogeneous hardware platform upgrades. The range of supported products is great, and new or improved integrations are coming out all the time. It is unique in the monitoring software marketplace.
We have been with Immix since we began offering video monitoring services over ten years ago. In that time they have consistently exceeded our expectations and provided us with the tools needed to support a number of different customers using a wide range of video products. It is because of their high level of support and easy to use monitoring platform that we have been successful in growing our video monitoring business year over year.