BECOME A PARTNER
Join the SureView Community of Integration Partners

The Immix API's
The Immix software platform is built upon a clearly defined set of API interfaces. These interfaces are in fact used by the SureView development team to construct the main Immix core components, device integration library, user interface and all other bespoke developments. The SureView Immix Partner Program assists third parties to produce industry strength solutions via close collaboration with the development and support group throughout the project lifecycle.
What can you do with the API suite?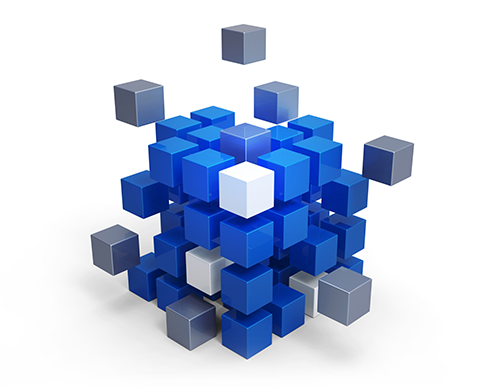 Immix has a number of API bundles, all of which are available via the partner program. The use of each API is suited to particular uses although there is some overlap in functionality. The API support representative will be able to work through the project requirements and suggest the correct API(s) to utilize.
The CoreAPI suite has a multitude of "core level" uses. In its most basic form, it could be used to provide a back-end interface to the Immix database via a data-access web service. This would allow the:
Design of complex reporting services over the entire Immix dataset
Automatic pushing of hardware configuration data into Immix
Population of sites, users and call-lists automatically
Bulk uploading of any configuration data to reduce manual entry
In more advanced cases the CoreAPI can be used to design a fully-integrated Immix subsystem that uses a combination of Immix backend services.
The DeviceAPI is used to create an Immix integration driver with hardware or software platforms, such platforms include but are not limited to:
Video systems – IP cameras, DVR's, NVR's, VMS systems, cloud providers
Access control systems
Alarms – intrusion, building management, notifications systems
Audio – remote broadcast and two way audio systems
Situational awareness – GPS devices, business risk alerts systems
Incident management systems
The RemoteLink API is designed to seamlessly integrate third party systems. The level of integration includes but is not limited to:
Generating event dispatches within third party systems
Generating incident reports within third party systems
Syncing the Immix audit trail on a per-incident basis with third party systems.
The HTTP and SMTP Alarm receiver API's give a simple method of pushing events and alerts into Immix via a common XML format.

Why become an Immix Partner?
Official Immix partners are those who have current enrollment in the SureView partner program and are actively working to produce a software solution using one or more of the API bundles. The program itself is designed to take a project from inception to completion via a streamlined process that is tried and tested. Partners will have full access to a testbed system for development and support.
Once the project is complete and accepted by SureView, the post-development sales and marketing activity can begin with a general announcement to our entire global customer base indicating the partnership along with information on what has been developed, an entry will also be created on the official partners listing on the Immix corporate website. Following the initial release notification, SureView will (if applicable) host the solution so that it is available for on-demand installation to the global customer base. SureView will provide first-line support to customers running the solution so long as the partner remains enrolled in the partner program.
Contact Us to Become a Partner